Bobby Ochs, Kid from the Bronx and Restaurant Partner to the Stars: From Kasha Varnishkes to Caviar to Humble Pie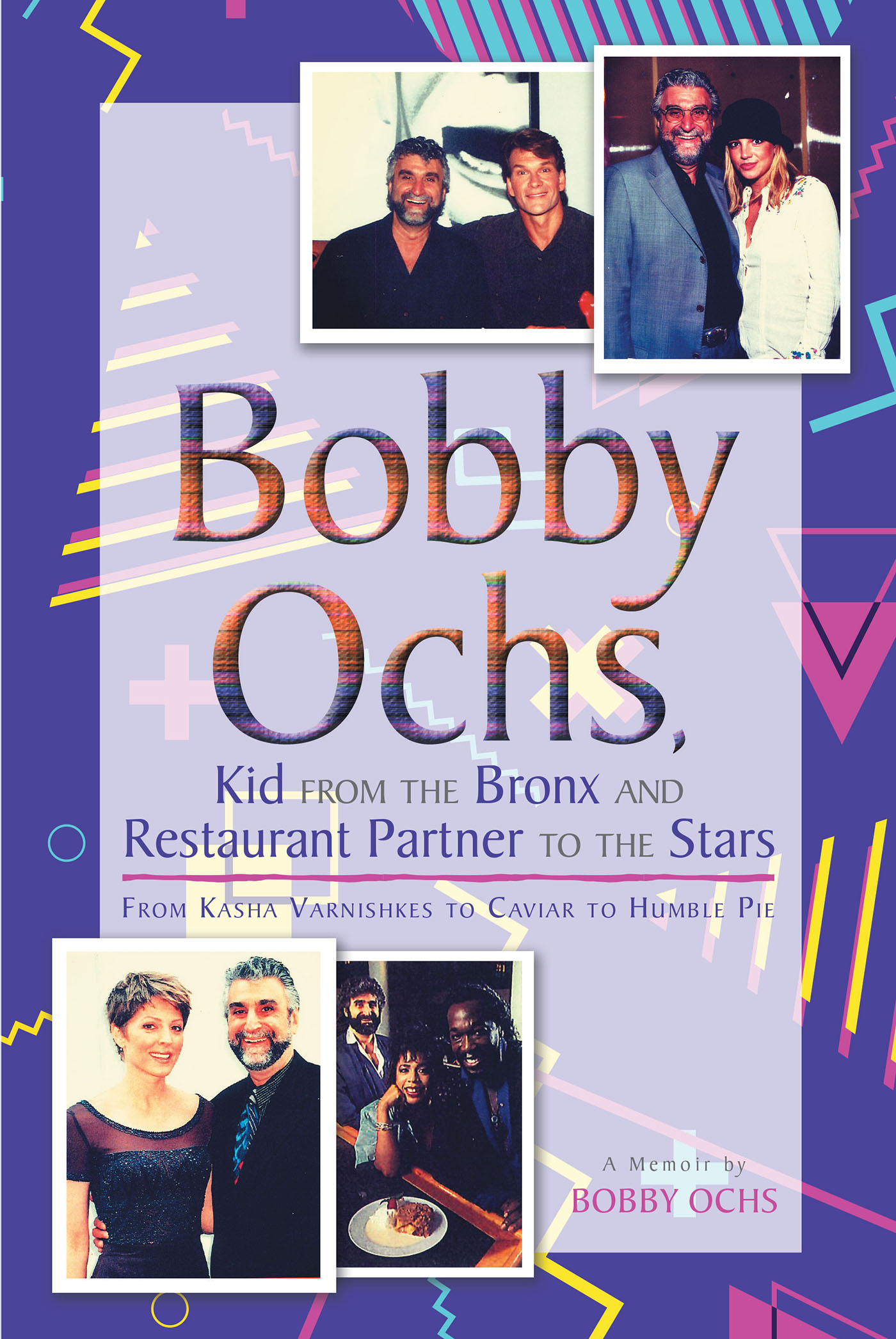 Bobby Ochs' story is that of a first generation American, the youngest of four children, born in 1942, in the Bronx. His life experience mirrors the generations of the times.
In his memoir, he regales with stories of growing up, after his mother died when he was seven years old, playing pool, spending his nights at the racetrack, working as a bartender and managing restaurants. He writes about the irreverent, profligate spending of the Yuppie and Boomer years when he was a restaurateur and partner to the stars. And the consulting years when he was creating and re-creating restaurants for clients - and was always a bystander to the digital natives of the X, Y, Z and beyond Generations as a raconteur and a guy who kept asking and moved on to what's next.
Today, Bobby's out mulling the world, the scene. He's still recognized by many from the days he owned the popular Mulholland Drive Cafe with Dirty Dancing's Patrick Swayze, the David Rockwell designed Twenty-Twenty with Ashford & Simpson, Peaches with Marla Maples when she was married to Donald Trump, and Nyla with Britney Spears. Some even remember him as the restaurateur who made the Sunday brunch mimosa a happening in Manhattan when he owned his first restaurant, Samantha's, on the Upper East Side.
Quotables from Notables
Bobby you have a hit here [Mulholland Drive Cafe]. Do you know why you have a hit? Look at everyone here, they are looking at the people at the bar. Everyone at the bar is looking at the people in the dining room. They are looking at the mural painted on the wall. They are looking at the floor. They are looking at the ceiling. They are looking at everything but their food. Bobby you have a hit. - Jackie Mason
I'd like to play Bobby's character if it is ever developed into a movie. - John Travolta
He's the knucklehead that was Marla Maples partner. - Anthony Bourdain, on 'Kitchen Confidential' on Bobby Ochs after not being hired as Chef for Peaches
I wish you a lot of luck here. I hope you make a lot of money, because you're going to need it. - Donald Trump, to Marla Maples on the opening night of Peaches
Bobby, I don't want to name the restaurant Pinky. It reminds me of Justin when he was my boyfriend. Can we please name the restaurant Nyla [New York, Louisiana]? - Britney Spears, on calling the restaurant Pinky
by Bobby Ochs
In stores now!