Dede's Pet Shop Sound Sprouts Book Series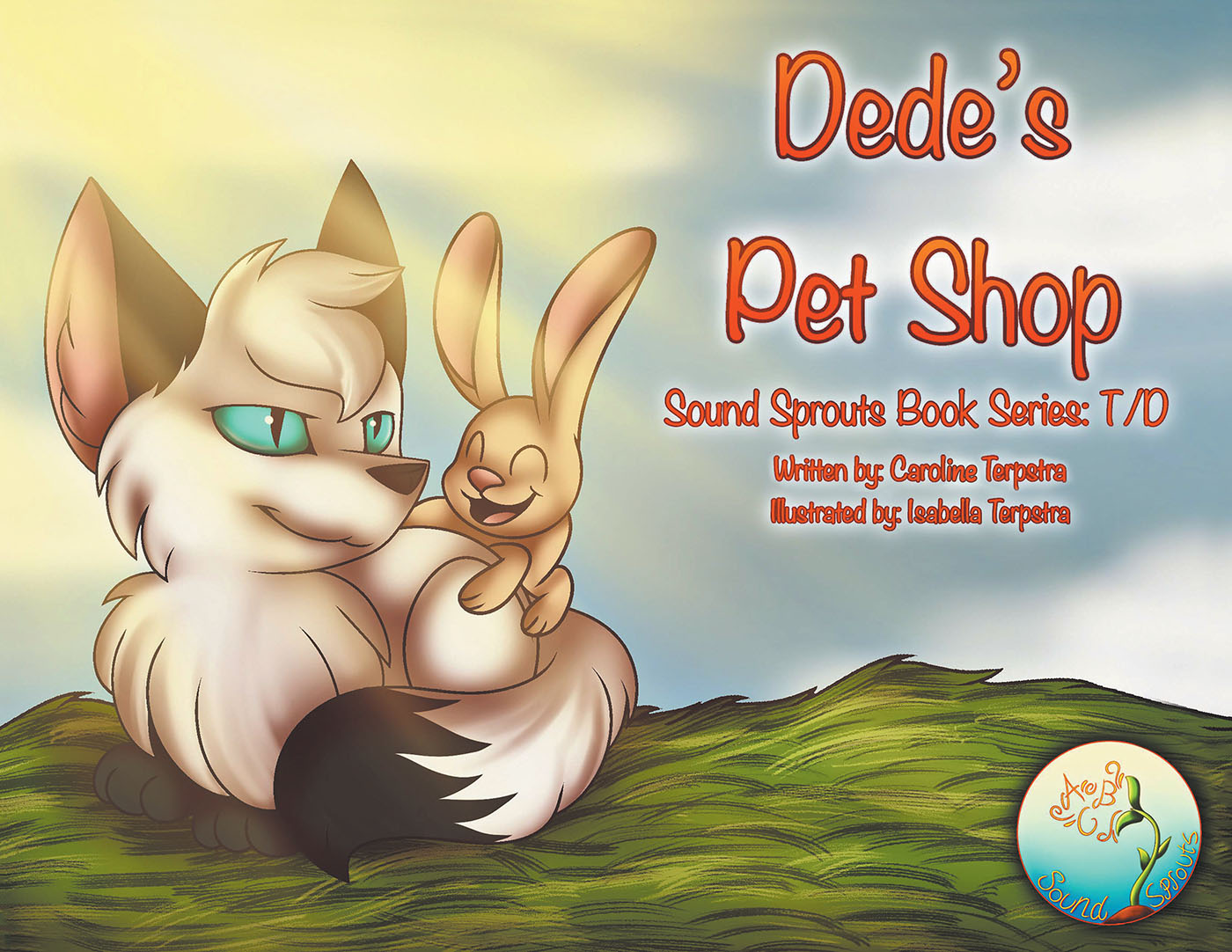 This book is part of a series that addresses sets of sounds. Dede's Pet Shop is the T/D book that highlights these two sounds in order to give your child auditory and visual bombardment in a fun and interactive manner. Come join Tommy and Daisy as they explore Dede's Pet Shop in search of their perfect pet. Will they find a new friend? For further information regarding the book series, please refer to the "Book Introduction" located in the front of the book. Visit my website: www.sound-sprouts.com for interactive book printouts and other resources.
by Caroline Terpstra
In stores now!