Sh*tty Jobs: The Guide to Surviving a Recession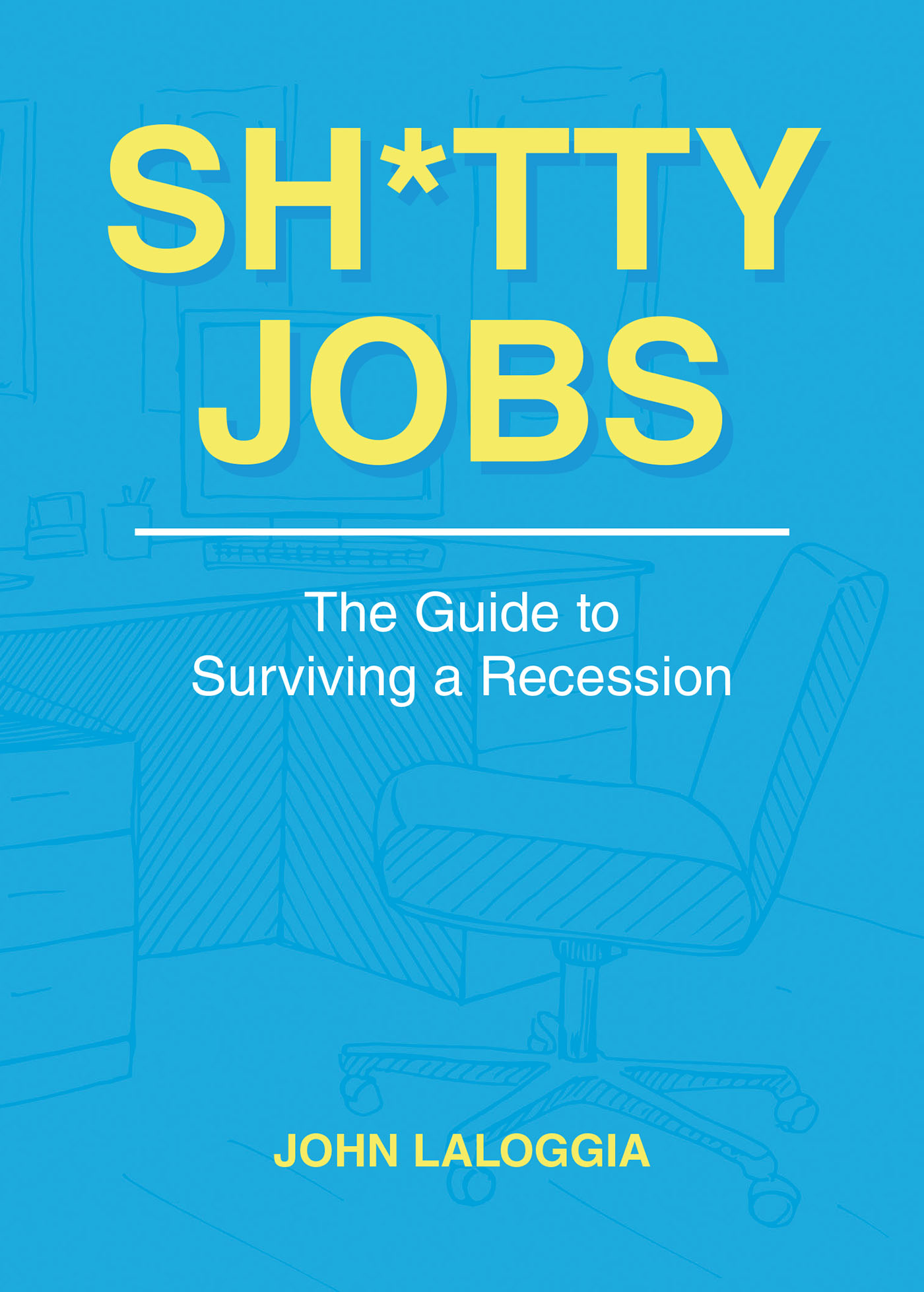 In 2009, a recent college graduate entered the workforce filled with excitement and optimism. He found neither in the aftermath of the 2008 recession. He couldn't help but notice the similarities with the 2020 pandemic.
LaLoggia offers an unfiltered account of his early twenties trying to find a job during a terrible economy while torn between being fulfilled or homeless. He offers guidelines for people on how to endure a recession, laugh their way through it, and come out on the other side with a glimmer of hope.
He shares his experience working largely for "fake companies" with misleading job descriptions that in no way fully explain the role or accurately depict what the company truly does.
Shitty Jobs: The Guide to Surviving a Recession is a true story of a shameless young man who will say or do anything to any employer to not move back in with his parents (which he eventually does).
I don't think this book will help anyone.
—Dad
I promise I'll read it.
—Mom
by John Laloggia
In stores now!