A Journey of Love, Faith, Strength and Determination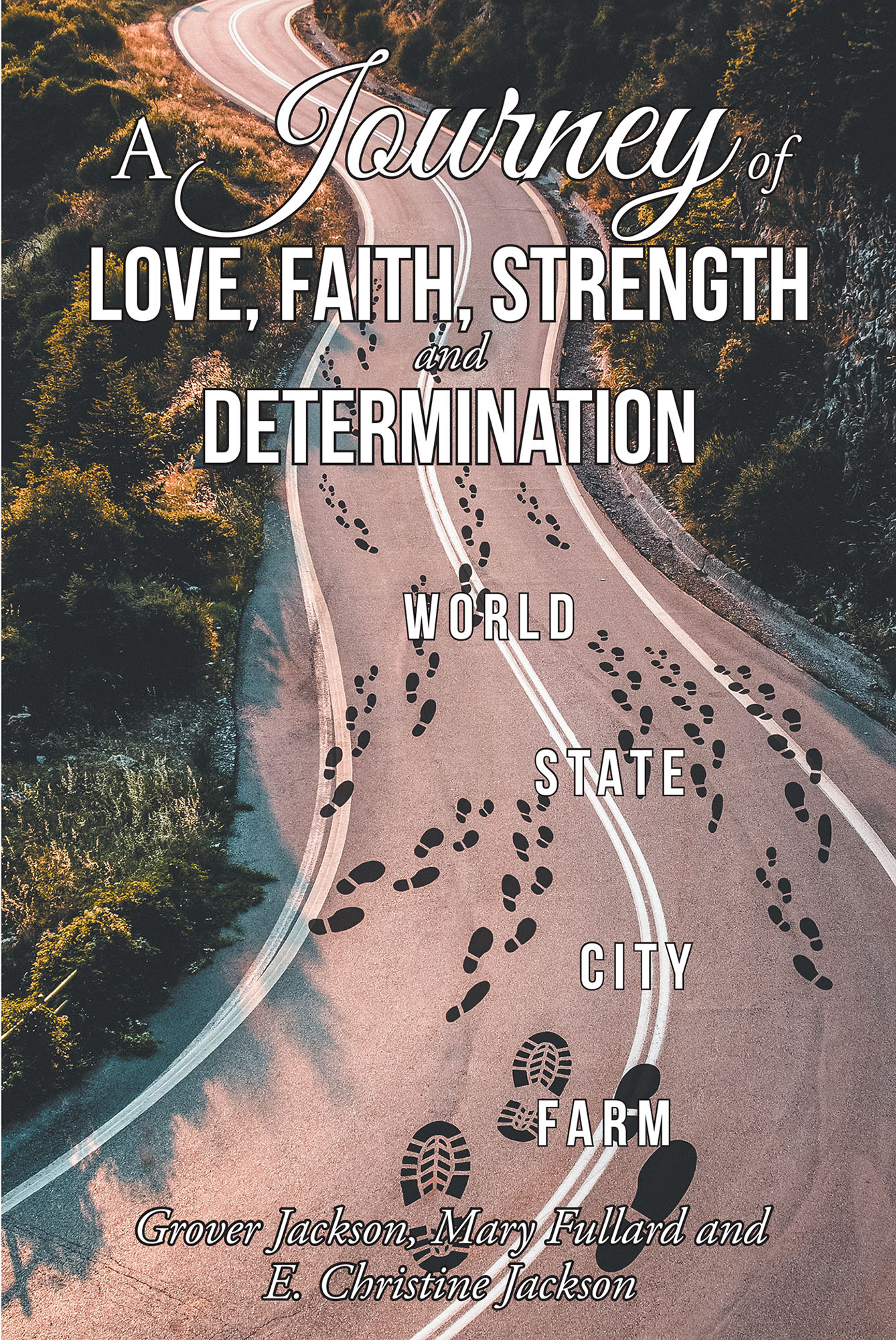 A Journey of Love, Faith, Strength and Determination, a literary work that is both autobiographical and biographical in nature. It recounts the Jackson family's ancestry to the ninth generation and the lives of fourteen siblings raised in a two-parent household. It relives the time from a life of farming that never yielded any financial benefits to a move to the North. The move was in pursuit of a better life and the fulfillment of a Mother's dream for her children. The siblings never dwelled on the thought that they deserved better, just believed they could do better. And better they did!
"Grover has been friends for almost 40 years and a brother in Christ who along with his family documented an outstanding family of survivors, achievers, leaders, and contributors to the lives of many . . . On our church trip from Duluth, GA to New York City and back reminded me of the trip you and your family made from Georgia to New Jersey . . The people, places, occupations, and experiences cataloged indeed would be a great movie"
Rev. Jerry Baker, Minister, Retired Georgia Baptist Association, Duluth, GA
"You and your family have had and are having a fascinating life's journey. Oh, my goodness!!! . . . BUT, reading the real life story of a trusted friend and his family has given me a very new and real perspective"
Alex Middleton, IBM Retired, Co-Worker since '72, Charlotte, NC
"The story as told by my life-long friend Grover and his thirteen siblings was a wonderful encounter . . . with faith in God and strong determination, the children were able to experience the American Dream."
Gloria K. Clark, Ph. D., Retired, Accounting Professor, Winston Salem State University, Winston-Salem, NC
"The book not only runs the gamut of the challenges a family faces, but also lessons to be learned for the next generation to duplicate and to avoid . . . The historical research was very insightful and added a great measure of authenticity to the writing . . . His family's story could be a popular TV mini-series."
Thomas S. Fortson, Ph.D., President, Transformed Men, Centennial, CO
"The book is a powerful Great Migration story of the Jacksons . . . I met Grover on the street of Nairobi, Kenya, when he was a Peace Corps Volunteer in Kenya in 1969."
Donald Woods, Urban League, Retired, Friend since '69, Phoenix, AZ
"This book is defined by one quote from the author "I never believed I deserved better, just believed I could do better". . . It is an outstanding read! . . . It tells the history of a family in a very personal way . . . It's as if you are sitting at the kitchen table with your father and he is telling you about his life, hopes, fears and dreams . . . The life changing events will stay with you long after the last page is read."
Louis Sturdivant, Friend & Brother in Christ, Atlanta, GA
"A work of distinction! . . . As each sibling reflectively tells his/her story with candor, the reader envisions a person whose individuality shines through . . . Although being part of the same family, each person reveals a distinct vantage point, a unique perspective, and a special set of memorable experiences . . .
Cheronne Rose, Friend & Sister in Christ, Stone Mountain, GA
"An awesome family and an amazing story . . . Learn about Mary Jackson, the Dreamer, educator, and world traveler who spent time in Iran and witnessed the violence brought by followers of the Ayatollah Khomeini . . . See the photographs and historical documents collected and read for yourself what it means to have faith, love, and determination."
Hon. Joann B. Bowens, Retired, Chief Magistrate and Superior Court Judge, Fulton County, Atlanta, GA.
"This book is a tremendously moving example of its genre . . . You will read about the family's survival strategies in the face of extreme poverty which rivaled those created by generals in a war room, and by a mother whose faith was bedrock solid . . . It tells not only how the Jacksons got from here to there, but why . . . Learn all about the successes of ten children who earned college degrees and five who also earned graduate degrees . . . This book needs to be taught in African American literature classes, mainstream American literature classes, and classes on autobiographical writing technique. The speakers' individual perspectives on any given topic lend depth and unique contours to the subject at hand."
Geraldine Smith-Wright, Ph. D., Professor Emerita, Drew University, Madison, NJ
by Grover Jackson, Mary Fullard and E. Christine Jackson
In stores now!