A Simple Rose Made Entirely From Wood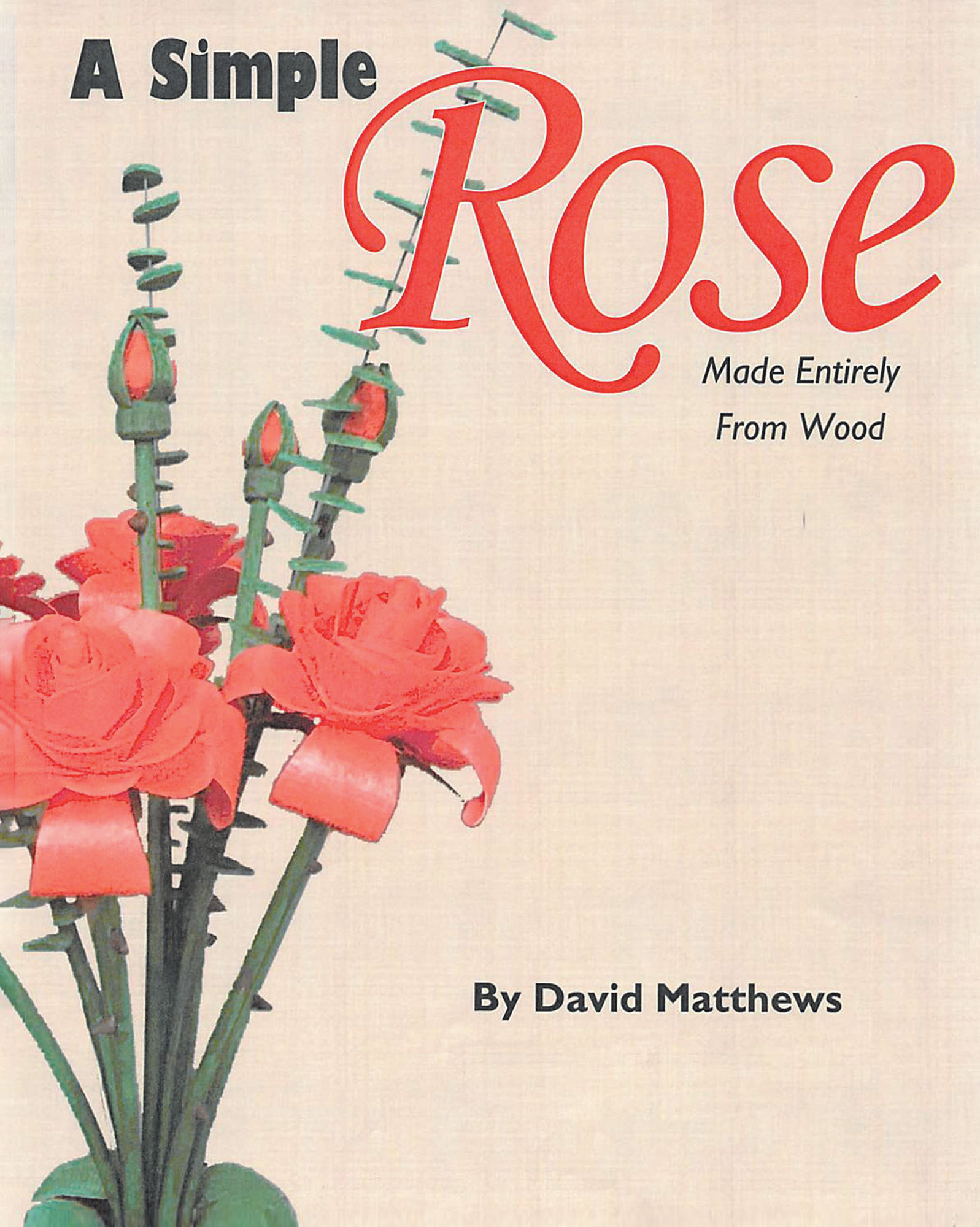 David Matthews has been a long time worker of wood: from laminated wood beams so big they had to be shipped by rail to building a log cabin from trees that he planted as a child. When cancer struck him a few years ago, he was forced to choose smaller pieces to work with, which inspired him to create miniature things such as antique cars, covered wagons, trucks, trains and stagecoaches. He has also created windmills, rocking chairs, stoves, a cave-man making the first wheel, Fred Flintstone and his car, and yes flowers. He has had 23 items printed in the local newspaper as well as displayed in local shows. His items are not for sale, but he has donated items for church auctions and cancer society auctions.
This book is about sharing that love of carving wood and flowers to interest everyone. Should you create flowers for a loved one in passing, a birthday, wedding, or just for yourself, a wooden flower never needs watering nor will it wilt and die. With a little care it will last for a very long time. My hope is this book will inspire you to be creative.
Special thanks to Paul and Anne O'Reiley and Sandra Bruington for their support.
by David Matthews
In stores now!