Inner-City Poetry Expressing the Duality of Man: Good vs. Evil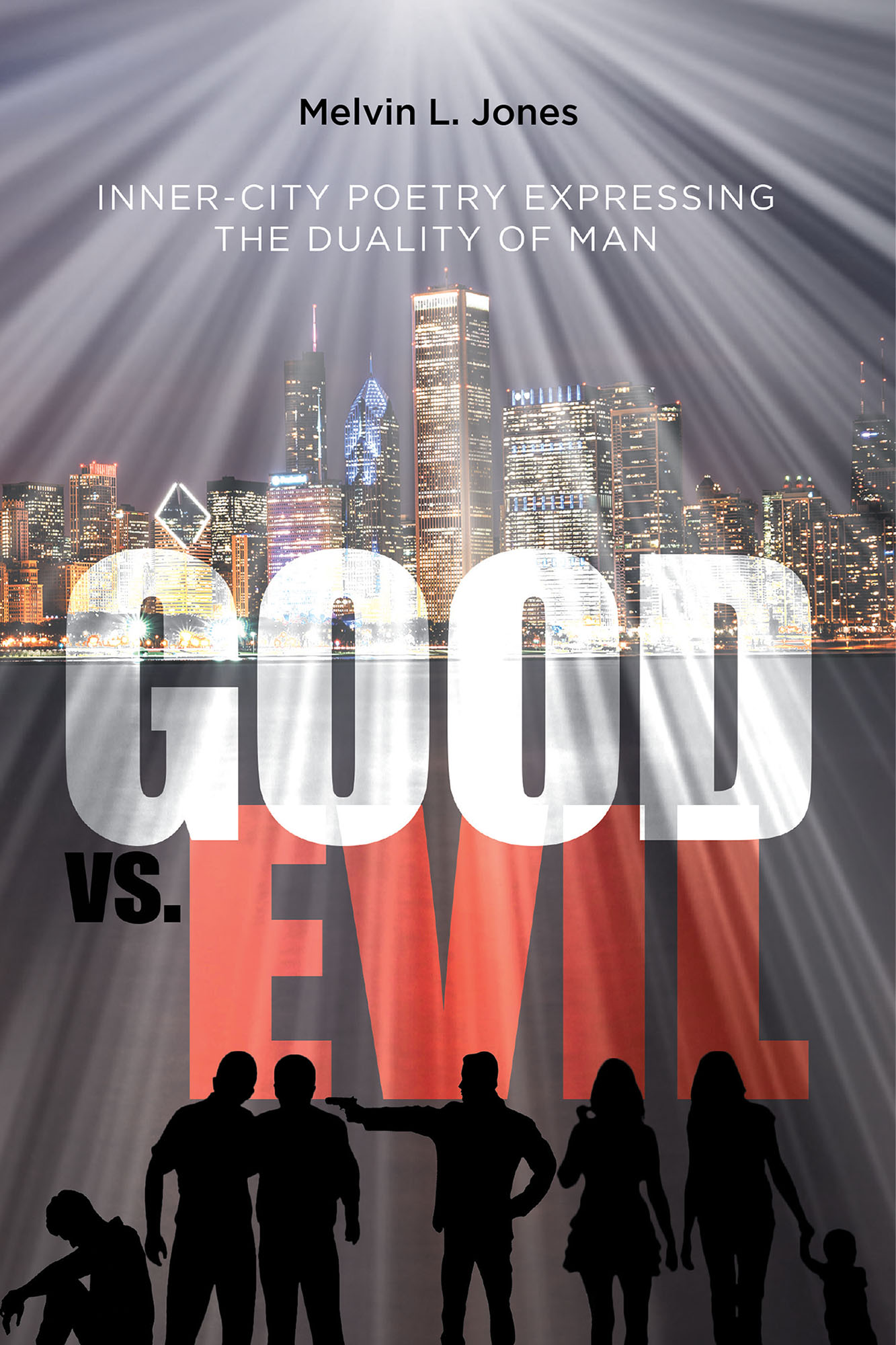 Let me introduce myself, my name is Melvin L. Jones. I was born in Chicago, Illinois, raised on the south side of town. I am one of six children. I have three brothers and two sisters. We were brought up in a home by my uncle, an Alpha male type, my mother and grandmother. They were strong people and they instilled in us high moral Christian values. We were taught by example that in life if you don't put in, don't expect much reward in return.
I was educated at Charles S. Deneen grammar school and Chicago Vocational high school. I joined the U.S. Army upon graduation and as a result of my military experience, in conjunction with what I had been taught at home, I made the transition into manhood. During the years that have transpired, I have lived my life on a daily basis with a no-nonsense approach. Accepting life on its own terms and facing it down.
I am a man who believes that what reflects from the inside indicates how well the individual is fighting his inner battles. The battle in which he seeks to win his immortality by way of salvation or suffer a defeat that is equally eternal.
A conflict fought on a battlefield where sometimes the lines are drawn so thin that if he is not careful, he may inadvertently step across into what is un-fondly referred to as the dark side.
I believe that if your selected weaponry is a full knowledge of what is right, fair, honest, and true, the power of God will intercede in your behalf, securing a guarantee of your victory, assuring your salvation, and during the interim, as I aforementioned, your life will reflect the path you have taken. In my writing, this is the fundamental message I attempt to express.
Melvin L. Jones
by Melvin L. Jones
In stores now!