Perennials from My Garden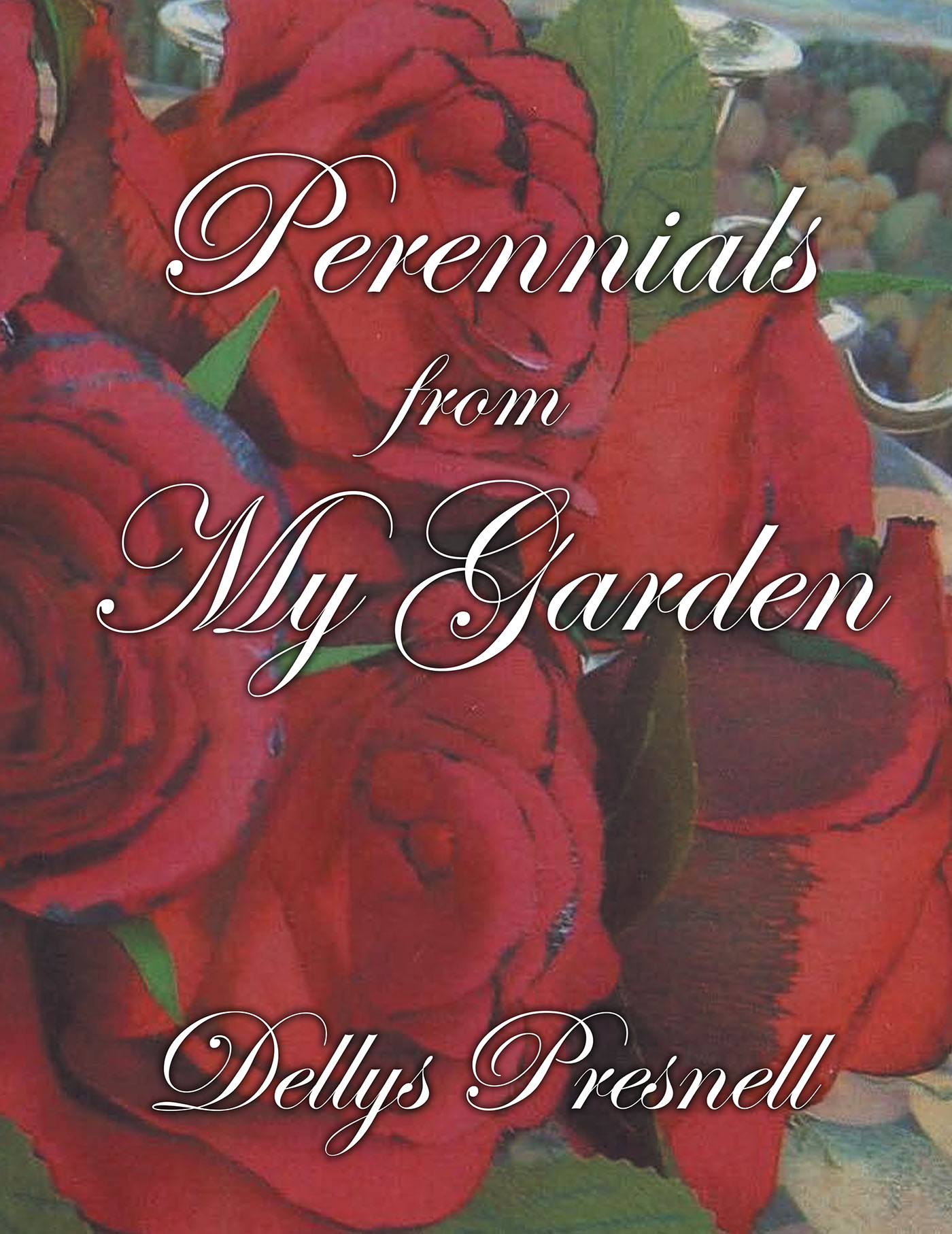 This book offers you the chance to become the artist you always dreamed of - and to save you money at the same time!
With this book you will be able to:
• Create sumptuous bouquets for weddings
• Handcraft an original centerpiece for Thanksgiving or Christmas tables
• Make a beautiful arrangement for Mother's Day
The book includes a step-by-step guide to making over fifty different flowers using crepe paper and other materials.
There is a whole chapter on orchids. The colored photographs of my own work show you how you too can embellish your home with floral creations. And the flowers are so realistic no one will believe you made them yourself! I hope this craft gives you as much pleasure as it has given me over the years.
- Dellys Presnell
by Dellys Presnell
In stores now!