Simply Jeanne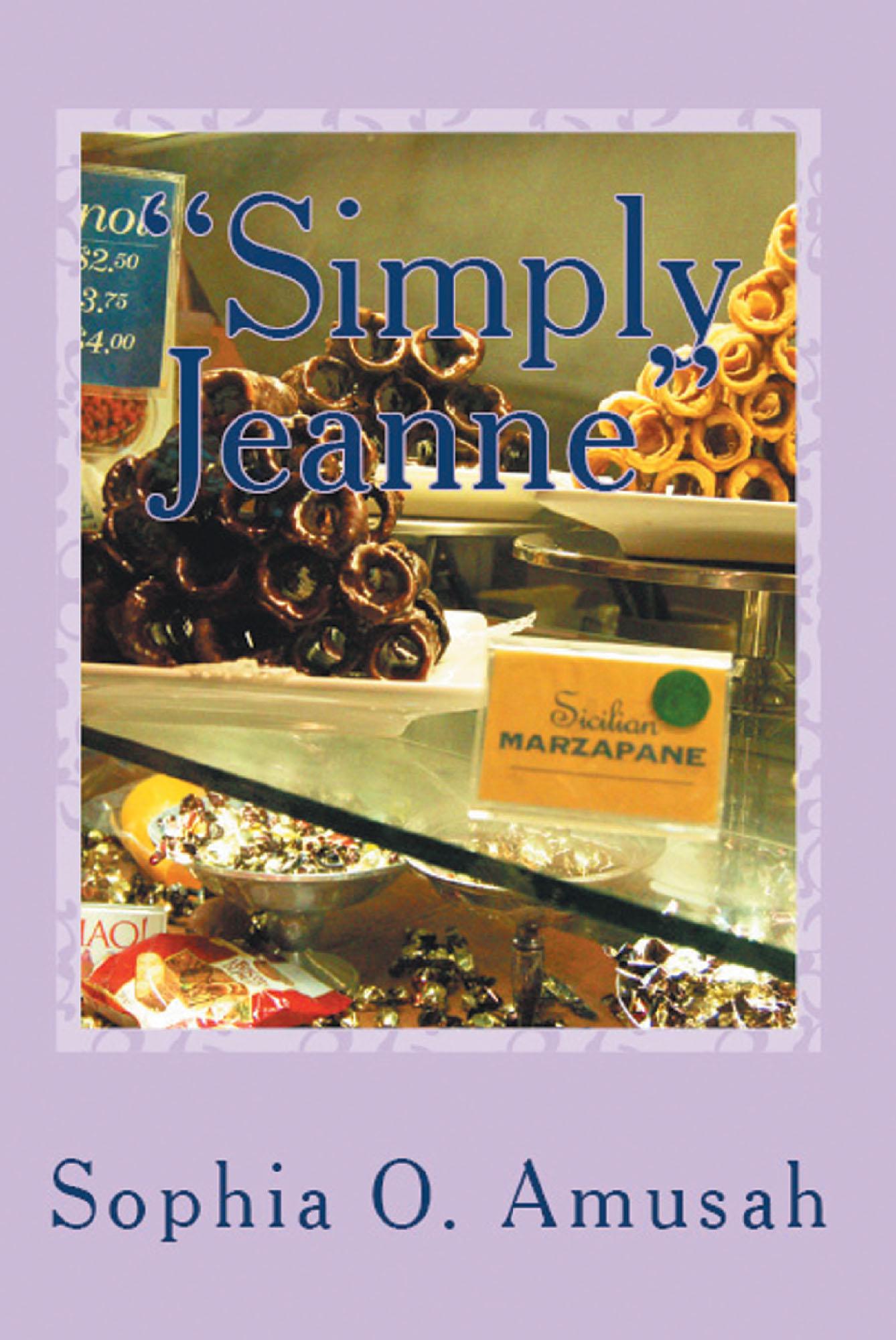 I ran into Georgina, and she decided to check out a new movie that was playing, and we had heard good reviews. She was a little stressed because she had finals, and also, Arthur was driving her crazy with wanting to marry her. She could not take all the pressure. What wonderful pressure!
After the movie, we went to dinner and then home, and she decided to stay over. We talked till the wee hours of the morning, and since I was off that day, I did not mind. She was having a hard time deciding whether she wanted to marry Arthur before or after graduation. We decided it would be best after graduation, and that seemed to calm her down a bit.
They got married right after college at our house. Georgina's mom was not able to come, and she was very disappointed but not surprised. Her mom had been in and out of her life (mostly out), so she was used to her not being around, but she thought her getting married might have changed things.
Georgina stayed with us for a while before going to live with Arthur who had just gotten his first teaching assignment in Boston. We spoke almost every day after they moved away until they came back to the Washington area a couple of years later.
I moved away with Elvis and also came back when I got divorced. Now I had made my life in the local area with the high school I attended close by. My store is in a prime area, making it accessible to customers. I remembered when I first bought the store; I went around in the neighborhood handing out flyers and promising one free treat for just coming in.
This seemed to have done the trick because when we officially opened, we had so many people stop by. I saw some of my classmates who still lived in the area. We scored our first catering business that day supporting a local charity.
Our name spread quickly as the go-to bakery in the area. My dad was so proud of me. I think he was glad of the success because he had invested his life savings in me. He did not actually say that, but I think he must have thought about it. I did my best to do well.
I was in to win it and would have done anything to make a winner out of the business. Going to catering school also had something to do with it. I learned so much about cooking and also how to run a business. I was lucky to work for Mrs. Wakefield because she let me experiment with my ideas. We really made a great team. When she wanted to sell the shop and move to Maine, I jumped at the idea, and bought it.
by Sophia O. Amusah
In stores now!