Somewhere in Burma: War Letters of Lt. Edward A. McLogan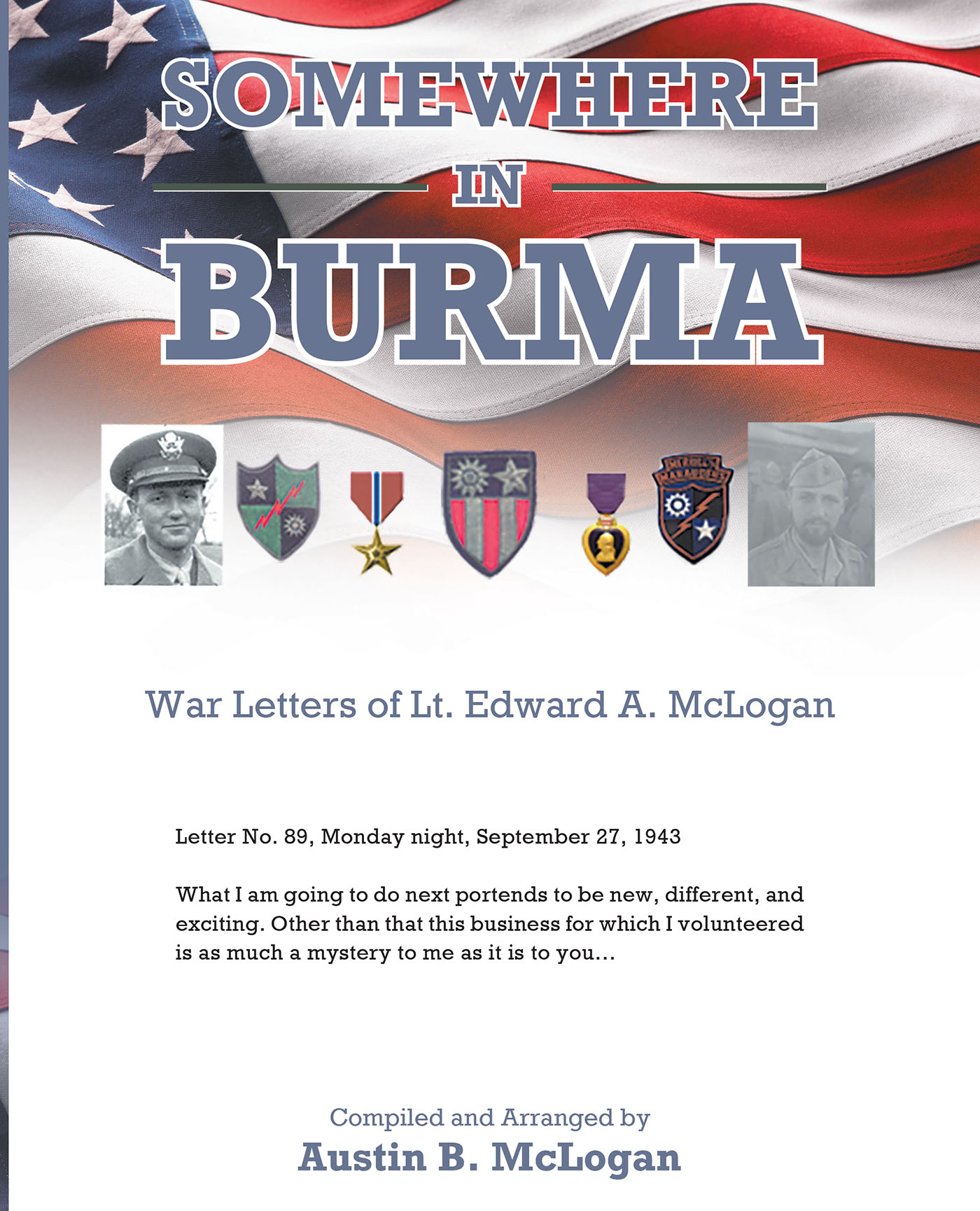 The war letters of Lt. Edward A. McLogan, Merrill's Marauder and Army Ranger Hall of Fame Inductee. Over 175 letters written home to family and acquaintances during WWII, including dozens of photos, articles, maps, v-mails, and memorabilia.
Letter No. 89
What I am going to do next portends to be new, different, and exciting. Other than that this business for which I volunteered is as much a mystery to me as it is to you...Letter No. 133Some things are indelibly implanted in my memory, but I'm certain I'm not in the least morose, nor have I lost my sense of humor. My general outlook on life is just the same but now know that just to be at home and live is actually enough for any man. To make life's little problems seem trivial and most inconsequential I recommend a little dose of what we've had...
Letter No. 151
Easter was one of the happiest days I have known because on that day, the iron ring the Nips had forged around us was broken after two weeks of the heaviest fighting of the campaign.
Letter No. 157
Let me tell you how we from the South Pacific were recruited. I was on Vella La Vella at the time, and the regimental adjutant came around one morning to read us an important document. Our entire company gathered around him, and this is what he read: "Volunteers are wanted for a dangerous and important mission to take place in another theater of operations. To qualify, he must be battle-experienced, jungle-wise, physically rugged, and able to live off the land." In almost the same breath, he added, "Those who want to volunteer, step over here. The rest of you, go back to your holes."
Letter No. 164
At dawn, I got one man up to the tine with orders for those who were left to withdraw under protection of mortar fire. Two men came back--six of our boys remained there for eternity, and four days later, we buried them in the holes where they lay. God, it was awful. You could hardly identify their bodies after that length of time. There were about ten Japs round about them to whom we did the honor of throwing a shovelful of dirt in their faces. It was odd, but a dead Jap and a dead Yank look just the same-their expression and coloring are identical.
Rotary Club Speech: At this time in the morning, our uniformed blouses were almost white with many previous days of dried sweat. No matter, in another hour or two of hard walking, today's sweat would turn them green again. If we came to a stream, and sometimes that happened three or four times a day, it was a trade-off. We walked with a full canteen full of sparkling clean water, but of course, wet feet and maybe a half-a-dozen leeches. When they'd be from your chest or thighs or calves when they'd fill with blood, they'd let go and drop down your pant legs, and usually you'd end up walking on them with them in your shoes.
by Austin B. McLogan
In stores now!