The Blank Paper Murder: The Chornbrook Mysteries Book One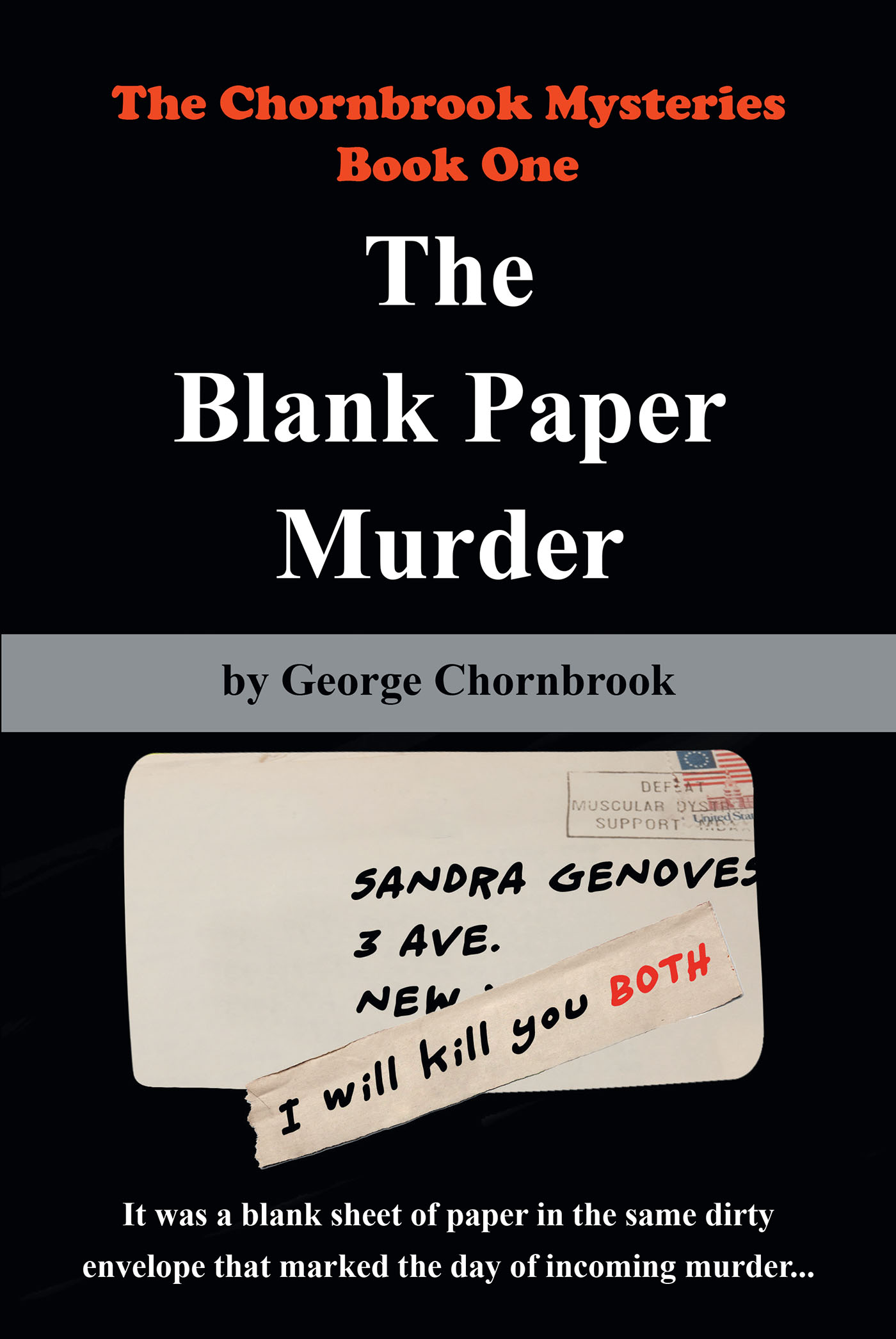 George Chornbrook is the pseudonym of a person who wears many hats in his life. He has degrees in electrical engineering and in philosophy, worked as a researcher in an academic institution and as a computer analyst in an investment company. He co-authored articles in science magazines, essays on current events in local newspapers and a series of children's stories about his English cocker-spaniel Sir Jeffrey D'Oreilland. His mystery writing was inspired by his granddaughter who reads a lot and knows a lot.
*****
The Book One of Chornbrook Mysteries are narratives of cases passing officially and unofficially through the New York office of "Deforge & Murphy, PIs". Derek DeForge, the Canadian born private investigator from New York, and his wife and unofficial partner Kyra would become involved in the series of tragic events when vacationing in the United States and abroad. "Forgive me, are you Mr. DeForge? Mr. Derek DeForge? My friend recognized you. Please help me – I have no one to ask…" As Derek's partner Sean Murphy, the veteran of the NYPD, had noticed several times, his friends had an uncommon ability to be in wrong places at right time. From other side, Kyra would never allow a good murder to pass…
by George Chornbrook
In stores now!