The Charlie I Knew: A Factual Account of Our Friendship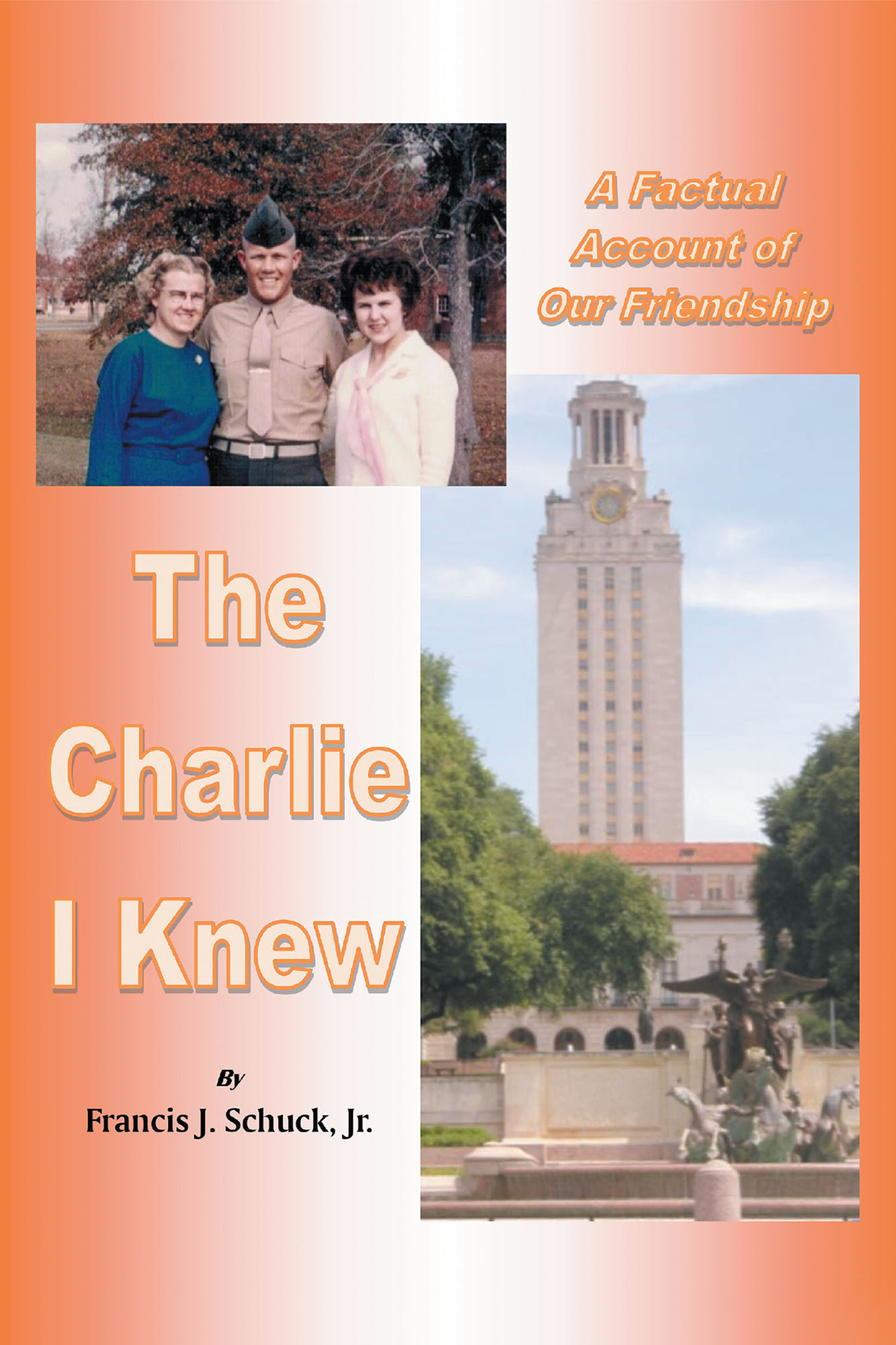 Over 50 years ago, a former friend and roommate of mine at the University of Texas in Austin, made a decision to end his own life! But, all too dreadfully, he imposed this sordid decision on his loving wife, his adoring Mother and numerous innocent victims, who were sadly either killed or scarred for life by his insane actions! This is my sharing with you, The Charlie I Knew; whom I introduced to the wonderful young girl who tragically, as it turned out, became his wife; and the disturbed young man, who, as time and circumstances progressed, became overly obsessed with a recurring and horrible idea of shooting people from a high vantage point!
Unfortunately, that vantage point turned out to be the Observation Deck of the UT Tower!
Learn how we met, became friends, and what Charles Joseph Whitman was really like.
He has rightfully been demonized since he did what he did, but get to know a different side of him and make your own better informed decision as to the WHY!
by Francis J. Schuck, Jr.
In stores now!