The Encyclopedia of Quizzes: Volume 2: Sports, Culture, and Famous People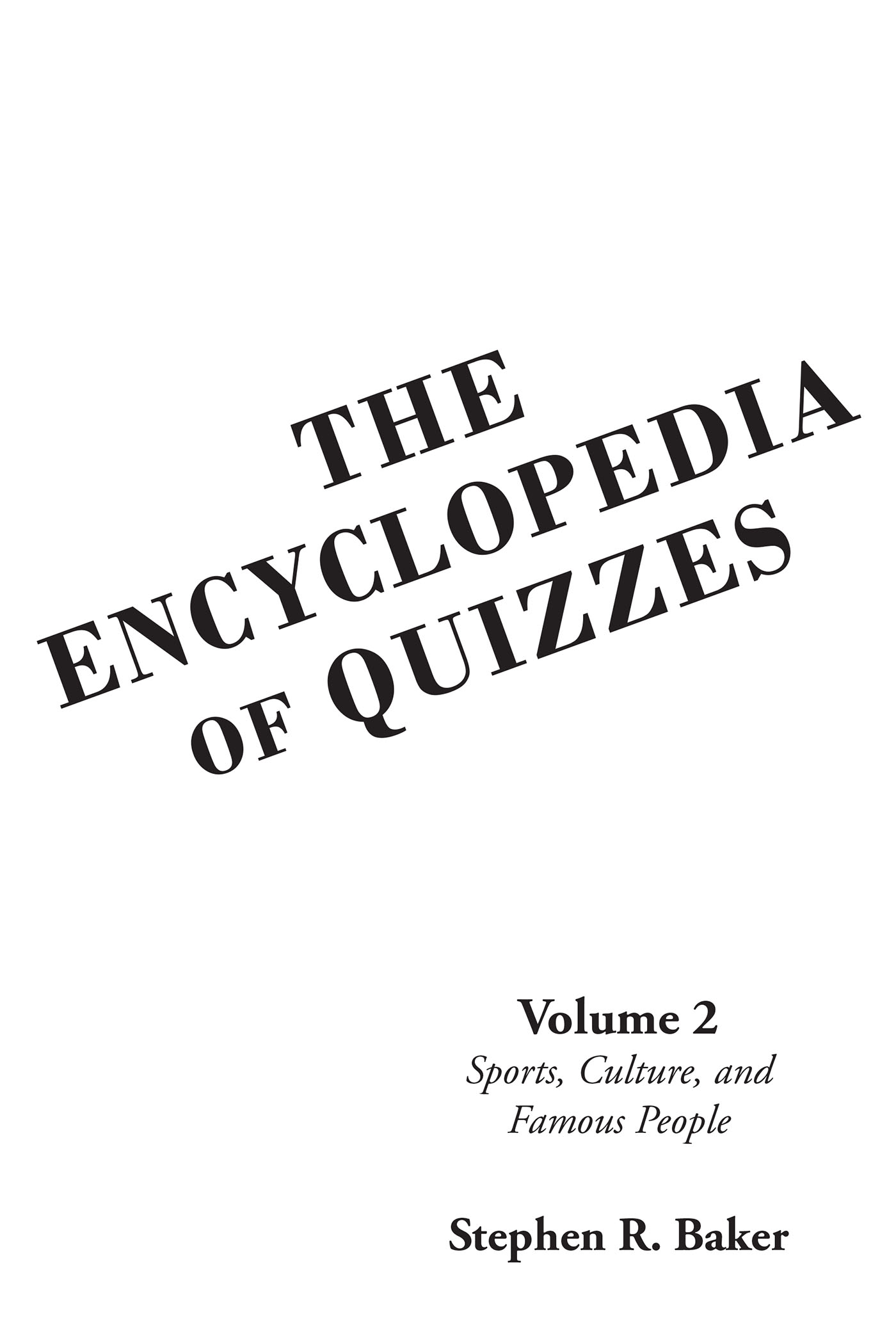 The novel format of The Encyclopedia of Quizzes provides a fun way to both acquire facts and to retrieve and retain them. They are presented as active participatory exercises designed to expand your knowledge base. Each of these 730 QUIZZES consists of an ensemble of 20 or more clues and response choices sharing a common topical relationship. The answers to each quiz can be found easily by examining the adjacent facing page. This makes it easy and enjoyable to learn alone or with friends. Each quiz is part of a chapter allowing for subject cohesion and reinforcement.
Volume two is broad in scope. It encompasses sports, both national and global, popular culture, art, music, literature, gastronomy, and animals as well as separate chapters posing questions about accomplished men and women and onomastics (the study of names). These quizzes are complementary to volume one which focuses on history and geography.
by Stephen R. Baker
In stores now!