The Forbidden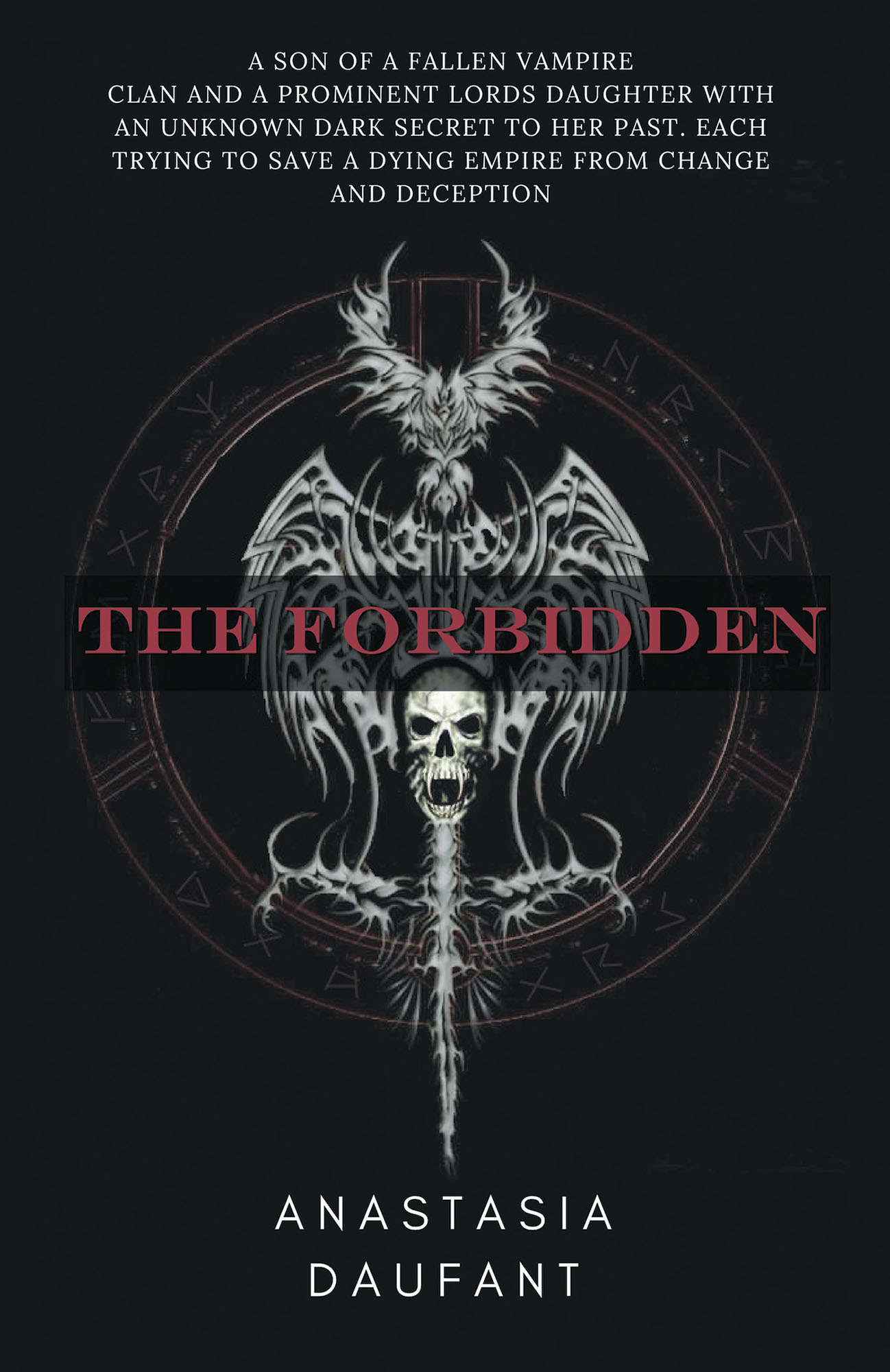 Through time, Kegan's love for Angelica haunted him through the ages. Vowing to always love her, he hires Lord Hathorn to track down Angelica's last living relative.
Abby Fitchgerald and her cousin, Loral Cunningham, hope to spend a whirlwind vacation with her father's friend, Lord Hathorn, in the quiet mountains of Romania.
But as Abby's father squares away the fate of the Fitchgerald Estate, Abby too is cast into a dark mysterious fate of her own.
For true love never dies.
The Forbidden is a story of lost love and devotion to family. It is a story of declining vampire empire and a love that was forbidden to happen. At what lengths does someone go to save it all? For the future of clan and heart, one must go to great lengths and revive a dying generation, and save a soul from sure damnation and heartbreak.
A son of a fallen vampire clan and a prominent lord's daughter with an unknown dark secret to her past. Each trying to save a dying empire from change and deception. Will both forces come together and save it all? Or will darkness once again take control? Are the two destined to come together and rebuild what destiny has denied them from the beginning?
by Anastasia Daufant
In stores now!