The Humaniverse Guide To Better Reasoning and Decision Making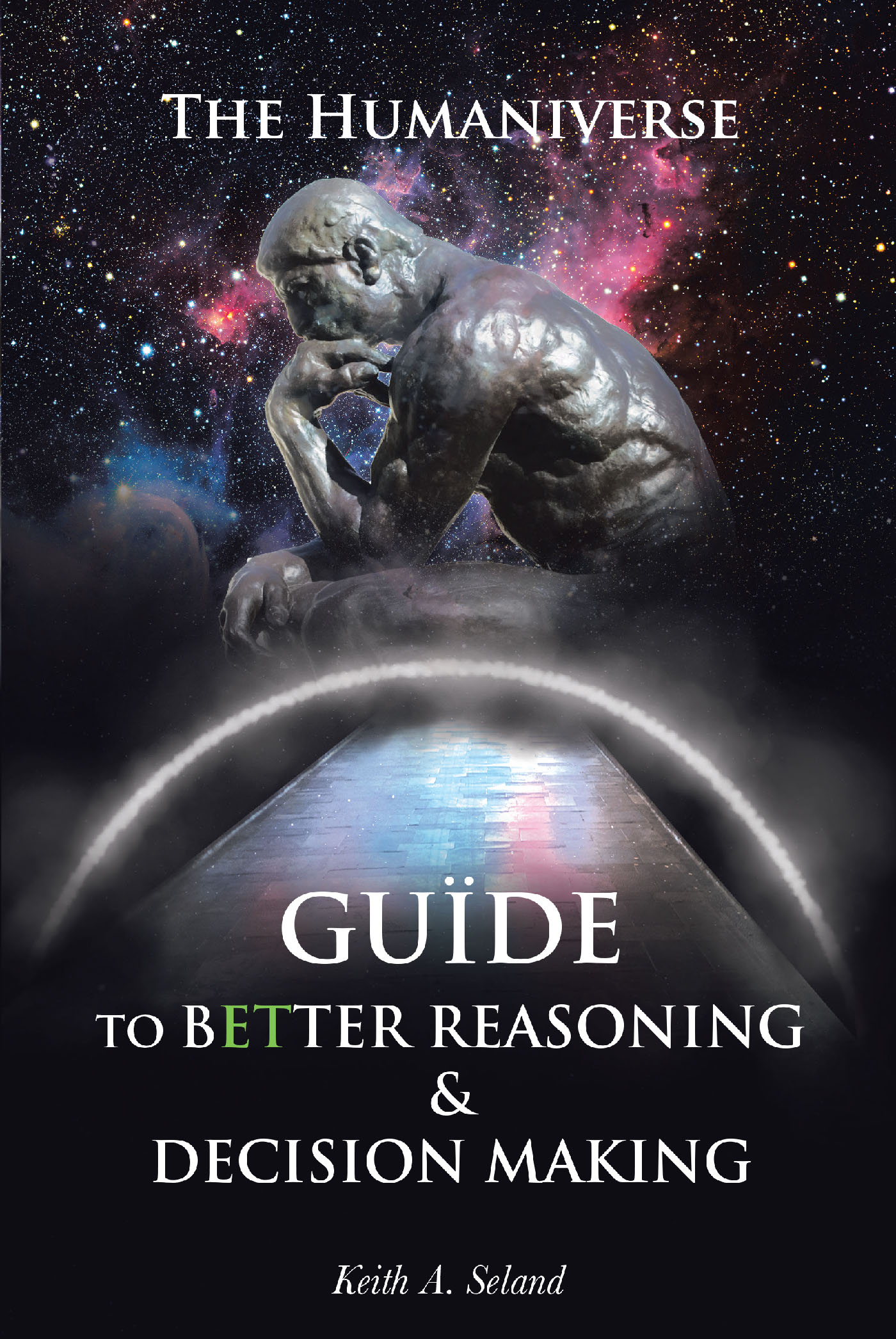 Do you know how thinking about the possibility of extraterrestrial life can help make better decisions in your everyday life? The answer to this question will be the first, of many, that enlighten you and is found in the Introduction to The Humaniverse Guide to Better Reasoning and Decision-Making. Every person has to reconcile how to solve the many problems that arise daily in their lives. These questions are structured like the hypotheses scientists use to enter into their investigations.
The Humaniverse Guide will immerse the reader by first demystifying the platform of science and show them the tools and methods scientists use to solve their problems (answer their hypotheses). Then The Humaniverse Guide engages the reader as the research scientist, forensic investigator, jury and judge in an actual investigation; that of the extraterrestrial hypothesis. Along its course, The Humaniverse Guide will raise their level of knowledge, inquiry, and critical thinking to help them make sense of their environment in beneficial ways they never were aware of before. The reader will own these new tools and larger skill set. This can later help in applications to their own life situations and to make successful decisions.
With these themes, The Humaniverse is situated for a global audience. What sets The Humaniverse apart from other recent titles—such as Ancient Alien Ancestors by Will Hart, Timothy Good's Earth: An Alien Enterprise; Forbidden Science: From Ancient Technologies to Free Energy as edited by J. Douglas Kenyon, and John B. Alexander's UFOs: Myths, Conspiracies and Realities—is that the reader will acquire an acute awareness of the history of science, learn its methods, then use their new tool sets the same way scientists do. That user will also analyze a more extensive and pragmatic set of raw data and evidence facts observed and collected from millions of witnesses from all walks of life throughout recorded human history.
This is offered to help bridge the gaps in understanding and comfort level that currently exist among the general public and both the science communities and the extraterrestrial hypothesis. The abundant utilities the reader/user can obtain from The Humaniverse Guide help make those everyday decisions easier to obtain and better.
by Keith A. Seland
In stores now!