The Role of the Fulbright Coordinator, Faculty Associate, and Community Mentor in the Success of the Fulbright Program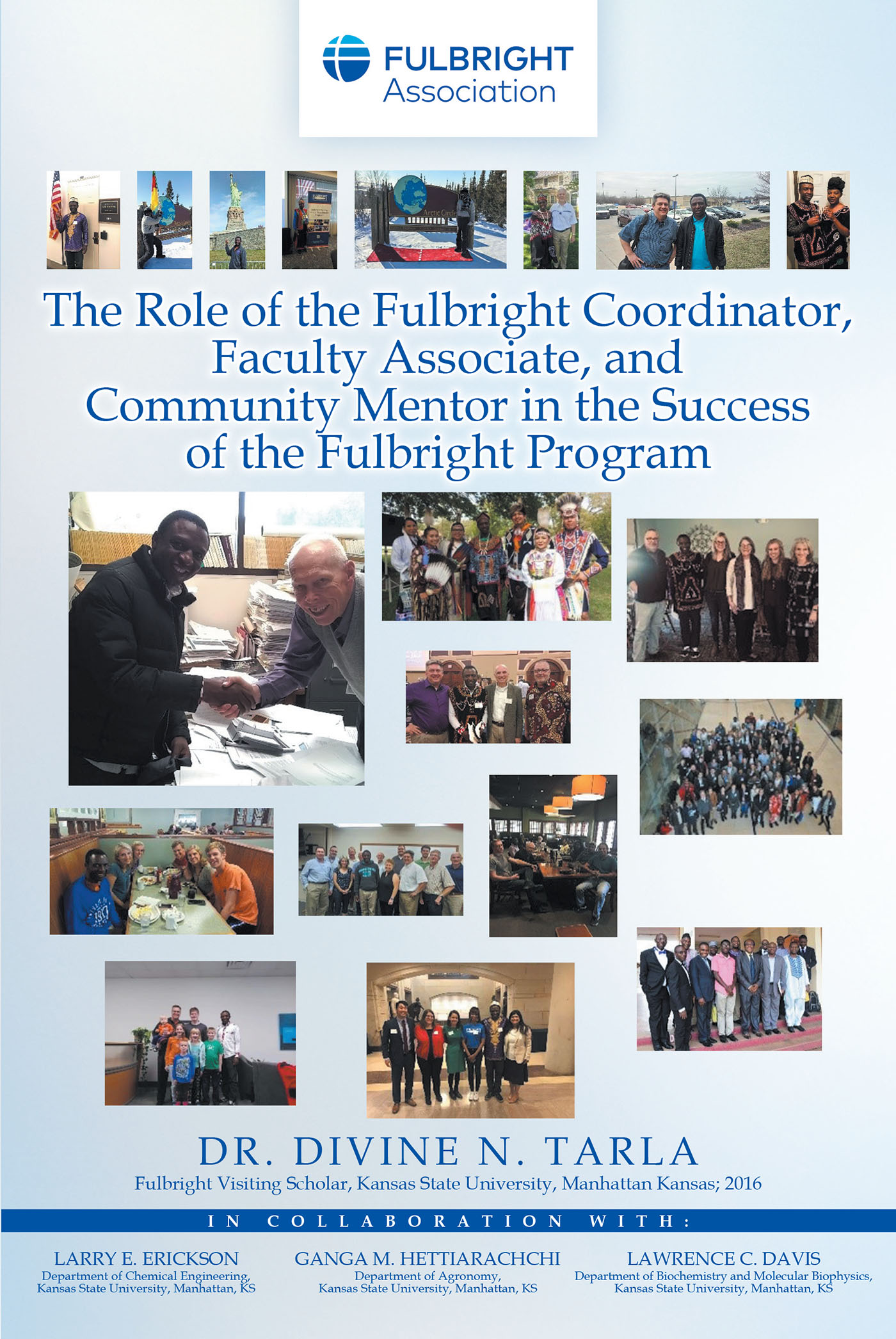 Dr. Divine Tarla was awarded the Fulbright scholarship in 2016, which took him to Manhattan, Kansas, where he conducted research with Professors Larry Erickson, Ganga Hettiarachchi, and Lawrence Davis on phytoremediation of pesticide-contaminated soils. He got immersed in American culture through his community mentor, Bob Reader, founder and president of Flint Harvest LLC and Emerging Fields, as well as Connie Satzler, CEO of EnVisage, and Ben Claar, CEO of Pierstar Inc., all of Grace Baptist Church. During the program, he traveled to twenty-two states, visiting national parks and museums, as well as giving lectures/talks in seminars and conferences from Fairbanks, Alaska, to Honolulu, Hawaii, to San Diego, California, to Washington, DC. Through formal and informal events, he talked about his country, Cameroon, and his professional experiences in research and teaching while learning various aspects of the American way of life.For more than two years, he returned to the University of Dschang, Cameroon, where he continued his career in teaching and conducting research in agriculture and rural development. The skills and knowledge he gained were shared with the family, friends, colleagues, and students from Cameroon, Gabon, Democratic Republic of Congo, and beyond.Fulbright is a flagship exchange program of the US Department of State for education and culture. According to the former Fulbright coordinator at the US Embassy in Yaounde, the selection process is long and rigorous but fair. This book presents the Fulbright through his lens from the selection process to the stay in the United States and home residence. It underlines the place of exchange programs in person-to-person diplomacy.
by Dr. Divine N. Tarla
In stores now!