Automobiles of the '60s Ultimate Crossword Puzzle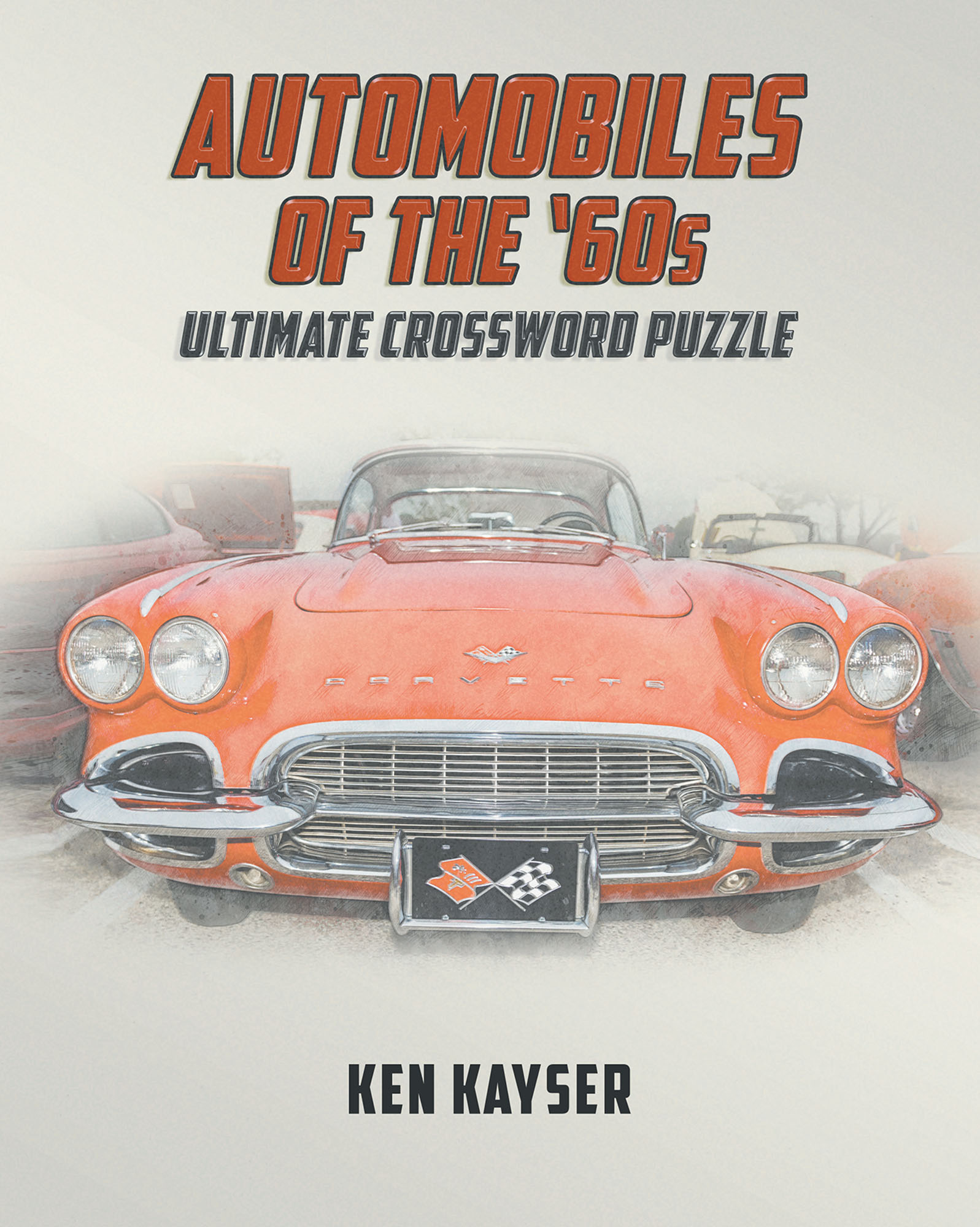 This puzzle and its many clues, have been collected over the years from first admiring '60s vehicles
as a kid. I assembled many model cars through my teen years, and worked around cars all my life with
both family and friends. It started back at a local hobby shop, to an auto body shop, to automobile
dealers, to GM Corporate, and back to many dealers over the years. I have always been involved with
cars and that led to being a part of many car shows. Merchants and dealer sponsors always made the
local shows special, and in return, the dealers were getting involved with the community they serviced.
The car show invited many car and truck enthusiasts to show off their hard work, and these men and
women were, and still are devoted to the car collector hobby. They always showed their cars with pride,
but also become interactive with the people attending the event, sharing their ownership story about
the cars they loved. This experience just makes you feel that conversation is still very alive and well
in America, and if you have a chance, visit your local car shows.
This puzzle is fun, and has been presented at car shows across the Delaware Valley, with many
participants saying, "Kenny, when are you going to publish the puzzle?" Well, here it is, and I
hope you can say as I have since this puzzle debuted: "This activity can bring back a memory, but
it can also make a memory as you share it with a new generation at home, at school, at work,
and even at your car show. I hope your family and friends that love '60s automobiles as much as
I do, enjoy this "Ultimate Crossword Puzzle", and I thank you for your purchase.
by Ken Kayser
In stores now!